Shoes, shoes, shoes ... A girl can't have too many shoes, right? I know we love shoes, here at Helianthus, from sandals to flats, to sky high heels. This Fall 2009's couture shows, the shoes stole the spotlight and made its way across the runway.
Armani revolutionized the classic pumps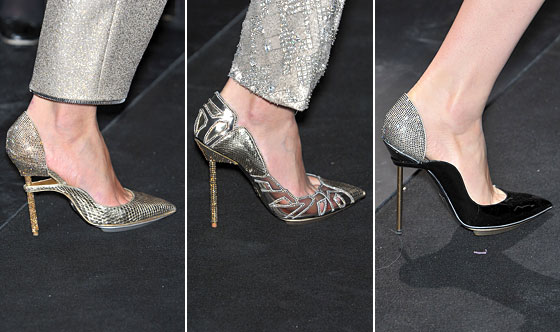 Chanel bedazzled booties with the Sequins Galore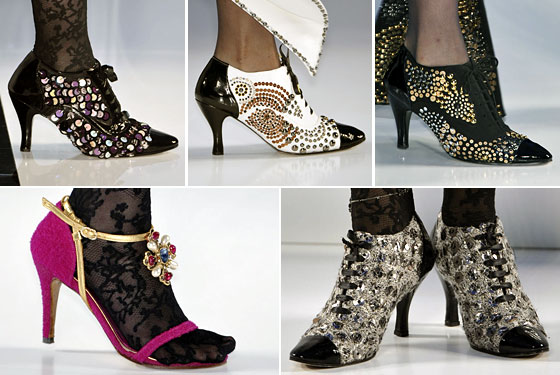 Christian Dior echoed the Boudoir Vibe
Jean Paul Gaultier brought back the clear pump and introduced the croc boots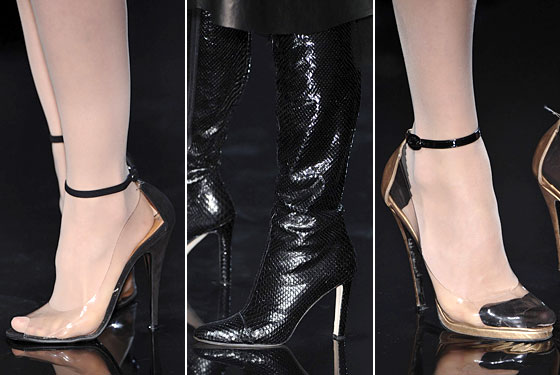 Givenchy -- the go-to for sexy shoes. Edgy booties and knee high boots.

Elie Saab rocked it elegantly with white platform sandals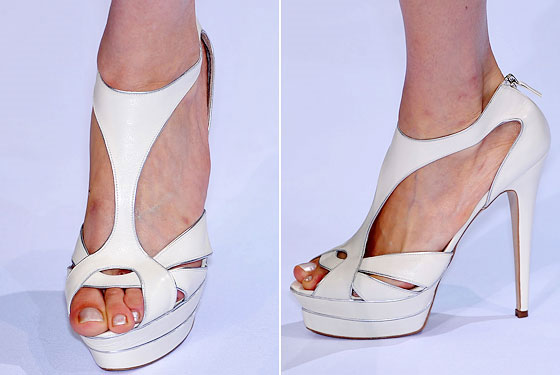 Valentino -- by far the edgiest, most architectual and glamorous shoes out there. I think we've got a winner!